Brereton-Hanley Advises on Parrot Cellular Sale to GameStop Corp.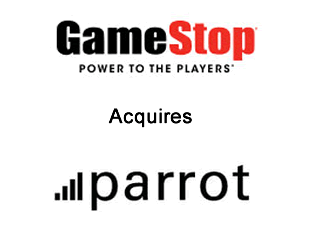 SAN JOSE, Calif., Aug. 4, 2015 /PRNewswire/ — Brereton, Hanley & Co., Inc. ("Brereton-Hanley") served as exclusive financial advisor to Entrepreneurial Ventures, Inc. dba Parrot Cellular ("Parrot Cellular") in its sale from the Parrot Cellular Employee Stock Ownership Plan ("ESOP") to Game Stop Corporation. The transaction officially closed on July 31, 2015.

Brereton-Hanley Partner, Brandt Brereton shared, "This is a great win for shared capitalism and employee ownership. With nearly $90 million that could flow out to approximately 500 current and former employees, this is exactly how ESOPs are supposed to play out." Brereton-Hanley Partner, Jared Hanley added, "We were able to align with the Board of Directors as a truly unbiased advisor throughout the entire process and negotiate a very significant premium for the employee shareholders." Other advisors to the Company and its Board of Directors included Thoits Law APC, Baker McKenzie and Burr Pilger Mayer. The transaction was approved by the participants and the plan trustee, Fiduciary ESOP Services, Inc. Chartwell Financial Advisory and ESOP Law Group advised the trustee.

About Parrot Cellular
Headquartered in Campbell, California, Parrot Cellular ("Parrot") operates a chain of approximately 70 retail stores that sell AT&T Wireless service, AT&T home service products, wireless telephones, accessories, and handset warranties. Parrot Cellular is one of the largest wireless retailers in Northern California.

About Brereton, Hanley & Co., Inc.
Brereton, Hanley & Co., Inc. ("Brereton-Hanley"), founded in 1995, is an investment bank headquartered in San Jose, California and conducts business nationally. Brereton-Hanley provides M&A advisory, Private Equity advisory and ESOP advisory services to middle market companies seeking liquidity, growth or un-biased corporate finance advice. More information is available at www.breretonhanley.com

Contact For Brereton-Hanley:
Brandt Brereton
President
Brereton, Hanley & Co., Inc.
1100 Lincoln Ave, Suite 386
San Jose, California 95125
PH: 408-877-6329
Email: [email protected]